Since 1990, we have provided integrated consulting services that include management consulting, strategic planning, program design and implementation, policy and regulation development, facilitation and related decision support services. We utilize a collaborative framework to foster participation. We use a wide variety of tools and processes for organizational assessment, consensus decision making, team-building and coalition development. Our meeting and conference design methodologies ensure decisions and results in less time than traditional facilitation techniques and produce tangible results, including team motivation and action.
What sets us apart from our competitors are the powerful ToP® processes which have been used successfully by federal, state and local government. The methods are especially useful in cross-agency collaborations and dealing with complex issues. Over the last 30 years, these proprietary methodologies have been carefully crafted to meet government agency needs. Some of the unique characteristics of this work are:
By intentionally honoring the diversity of perspectives, this approach successfully integrates the contributions of all involved. ToP® facilitators can bring disparate opinions to consensus quickly and respectfully.
Since there is broad and active participation, groups can deal with far more data in less time than in traditional meetings.
High levels of participation in the decision-making process generates commitment that increases follow-through and accountability. This approach moves people from superficial buy-in to ownership of decisions, strategies, and plans.
The breadth and depth of involvement in these processes insures a longer-term investment in the organization and interest in learning and continuous improvement.
These customizable methods have been used in thousands of situations with various sized groups across the globe to share information, solve problems, make decisions and plan for action.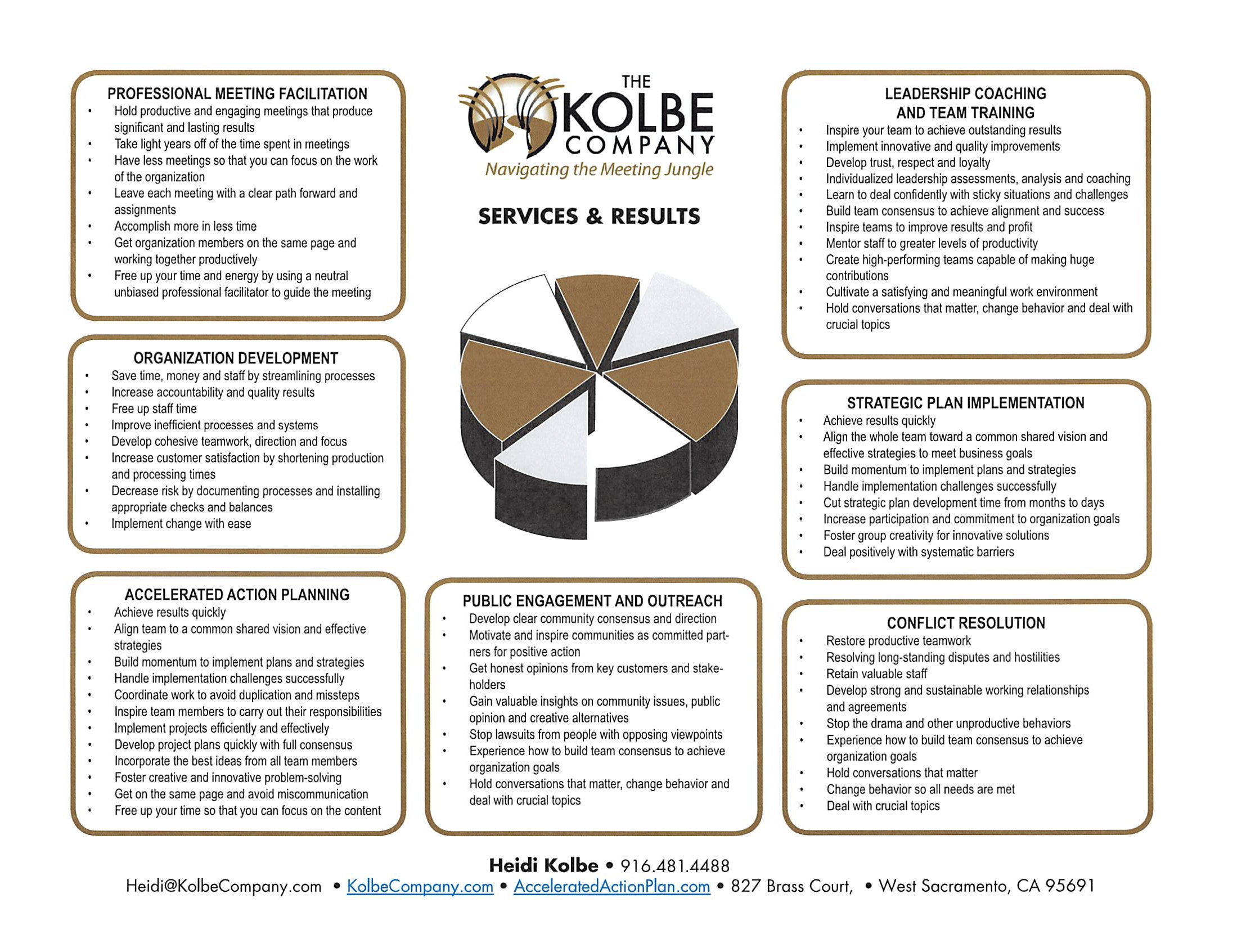 States Where We've Worked
Alaska
Arizona
California
Colorado
Connecticut
Delaware
District of Columbia
Florida
Georgia
Hawaii
Illinois
Iowa
Kansas
Maryland
Massachusetts
Michigan
Minnesota
Missouri
Nebraska
New Jersey
New York
Nevada
New Hampshire
New Mexico
North Carolina
North Dakota
Pennsylvania
South Carolina
South Dakota
Texas
Vermont
Virginia
Washington
Wisconsin