Profile
Seva Gandhi has been in the field of community development as an organizer and facilitator, locally and abroad, for the past 10 years. She received her Master's in Social Work (MSW) with a focus on community organizing and nonprofit management from the University of Michigan. She is a Certified ToP Facilitator (CTF) and a ToP Mentor Trainer. Much of Seva's organizational development, facilitation, and training work takes place at the intersection of environmental justice and anti-racism work. Currently, she serves as the Director of Programs and Partnerships at the Institute of Cultural Affairs (ICA),  is a fellow at the Asset Based Community Development (ABCD) Institute, and is on the leadership team of Chicago Regional Organizing for Anti-Racism (CROAR), a local chapter of CrossRoads, and on the Boards of ICA-International, and the One Earth Film Fest.
Employment History
Adjunct Faculty, Roosevelt University (2018–Present)

Director of Programs and Partnerships, Institute of Cultural Affairs (2010–Present, Previously Senior Program Coordinator, and Program Coordinator)

Support for the Executive Director, Washtenaw Community Health Organization (2008–2009)

Research Assistant, Center for Research on Health and Aging (2003–2007)

Evaluation Consultant, War Child Canada (2007)
Competency Areas (examples given below)
Built curriculum for and led three separate leadership development programs for young professionals and graduate students, provided leadership for nonprofit Board Development and Recruitment, and supported organizations through creating and implementing 360 assessments.
Meeting Design and Facilitation
Out-of-the-box engaging approaches to both large and small group facilitation design and focuses on creating ways to include external stakeholder information in planning processes. Has worked on design, coordination, and implementation of several large group events including:
Building Community Energy Strategies (200+, Chicago)

Chicago Community Climate Forum (1500+, Chicago)

Faith and Sustainability Forum (150+, Chicago)

Sharing Approaches that Work Conference (500+, Chicago)

Facilitator & Host for the One Earth Film Fest Gala/Earth Day Event (300+, Chicago)
Training Development & Delivery
Community Development

Community Organizing

Community Engagement Strategies

ToP Methods (ToP Facilitation Methods, ToP Strategic Planning, Approaches to Environmental Scanning, Design for Change)

Curriculum Development & Design

Anti-Racism, Anti-Bias

Trains anti-racism workshops and brings a racial and equity lens to facilitation and training work
Coalition Building/Collective Impact
Supported organizational transition from membership models to collective impact, extensive background in network cultivation and management, and community/stakeholder engagement and outreach.
Education
Master's Degree in Social Work, 2009 – University of Michigan

Bachelor's Degree in Psychology, 2007 – University of Illinois at Chicago
Professional Associations
ToP Network

Asset Based Community Development Institute

Institute of Cultural Affairs International
Professional Certification and Awards
Certified ToP Facilitator

ToP Mentor Trainer
Publications and Presentations
Oklahoma City University – Peace Poverty and Planet Earth Conference

Northwestern University – Global Engagement Summit

American Planning Association – "Beyond the Meeting: Creative Community Engagement"

The Change Handbook, Second Edition, "Technology of Participation"

National Coalition of Dialogue and Deliberation – "Connecting Leaders Across a Divided City"
Project List
Local, State, and Federal Government

City of Chicago Streets and Sanitation Department

City of Chicago Office of the Mayor

Chicago Park District

Chicago Transit Authority

Illinois Women, Infants, Children Program (Prevention First)

Illinois Department of Natural Resources

Non-Profit Organizations

Wise Women Gathering Place

One Earth Film Fest

All Chicago

Local Initiatives Support Corporation (LISC)

Chicago Area Peace Action

Asset-Based Community Development Institute

CrossRoads

Chicago Regional Organizing for Anti-Racism

Rotary International

Chicago Time Exchange

Friends of the Parks

The Recyclery

Great Lakes Inter-Tribal Council

Austin Coming Together

Logan Square Neighborhood Association

Green Community Connections

Education Related Institutions

Kamehameha Schools

Chicago Literacy Alliance

Sacred Keepers Sustainability Lab

Northwestern University

Roosevelt University

DePaul University

Nebraska Wesleyan University

INSEEC Grand Ecole

Lindsey Wilson College

Oklahoma City University

Professional Associations 

National Network of Public Health Institutes

American Planning Association

International Organizations

War Child Canada

Project Focus

ICA Zimbabwe

Rotary International

INSEEC Grand Ecole

ICA International

Other Organizations

Freemont Area Community Foundation

Chicago Community Climate Partnership

Episcopal Diocese of Chicago

Trinity United Methodist Church

Chicago Sustainability Leaders Network

Children's Hospital of Wisconsin – Fox Valley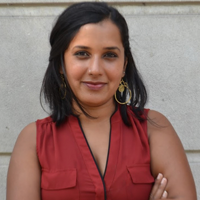 Composing Specialist is an established pioneer of literary business, which has got world wide fame among authors worldwide
It is the leading literary agent that provides expert services to aspiring writers on all facets of the producing business writing expert out of writing and publication to marketing and community associations. In addition, it supplies online products and services to make it possible for one to attain success along with your literary works by providing you assistance along with your promotional plans.