Deborah Morain Burnight, BA, CTF, TMT
Profile
Ms. Burnight, CEO-Facilitated Resources, is a certified professional facilitator with over twenty-five years of experience in community collaboration, board and corporate training, and facilitation.  A graduate of the University of Iowa and a former elementary and middle school teacher, Deb blends a rich background from her work with educational, private, government, corporate and not-for-profit sectors with solid facilitation skills to help groups communicate and work together effectively. She is a principal of Prairie River Partners training consortium and serves as a regional training registrar and national Mentor Trainer for the Institute of Cultural Affairs-USA.
Employment History
CEO – Burnight Faciltated Resources

Teacher, Sioux City Community Schools

Teacher, Iowa City Community Schools

Teacher, Des Moines Community Schools
Competency Areas
Community Leadership program curriculum development, corporate culture
Meeting Design and Facilitation
Consensus process, event planning, large and small meeting design and facilitation, critical conversations, retreat design, teambuilding
Mission/vision/values, Participatory strategic planning, creative problem solving, organizational change efforts
Training and Development; Training Delivery
Facilitation skills-training – ToP Focused Conversation, Consensus Workshop, Action-planning, Strategic Planning, Implementation, Environmental Scanning and Analysis, Facilitating Innovation, facilitator mentoring and coaching
Facilitation and training for large and small scale organizational and community project implementation and evaluation, Community Health Assessment and Improvement Plans (CHA and CHIP)
Stakeholder Engagement and Community Collaboration
Cross-sector Participatory data analysis, Collective Impact initiatives, Policy development
Education
Batchelor's Degree in Education with specialties in Language Arts and Reading
Professional Associations
International Association of Facilitators (IAF) – Lifetime member

National ToP Network

Great Plains ToP Facilitators

Principal Partner – Prairie River Partners

Institute of Cultural Affairs (ICA)
Professional Certification and Awards
Certified ToP Facilitator

Mentor Trainer – National ToP Trainer's Network

Registrar – Institute of Cultural Affairs – USA
Publications and Presentations
Taming the Collaboration Dragon

Facilitative Leadership Skills for Healthy Community Collaboration

Facilitation Skills for Collective Impact

Making Friends with the Elephant in the Room

Contributor – Mobilizing for Action through Planning and Partnerships (MAPP) User's Handbook

Contributor – ToP Facilitation Methods, Participant and Trainers manuals

Contirubtor – ToP Strategic Planning, Participant and Trainers manuals
Sample Project List
Trained maternal-child health professionals from seven states in ToP facilitation methods to enhance existing efforts to build comprehensive adolescent health systems; Comprehensive Adolescent Health Systems Collaboration and Innovation Network (CAHS-CoIN) – Process built capacity for the collective impact of states to implement comprehensive adolescent health systems which resulted in cross-sector consensus for state-level strategic plans on adolescent health.

Facilitated a think-tank of professionals from NACCHO, American Red Cross, State Departments of Emergency Management, Local Public Health Departments, the Medical Reserve Corps, CDC and FEMA to provide recommendations on providing effective public sheltering for up to 1,000,000 people during a radiation emergency; National Association of County and City Health Officials (NACCHO) – the project produced Clear recommendations for the publication of the guidance document, "Operating Public Shelters in a Radiation Emergency – A Planning Guide", with a plan in place for the dissemination and maximum use of the guide by local health departments and community partners in the event of a major radiation emergency, including screening for radioactive contamination, decontamination, radiation monitoring, registration, health surveillance, and communications.

Trained over 240 local and state health department professionals in ToP facilitation methods to enhance partner engagement in identifying community priorities and implementing public health interventions; Florida Department of Public Health – The initiative enhanced the capacity of State and Local Public Health Departments to engage community partners in Community Health Assessments (CHA) and Health Improvement Plans (CHIP) and equipped community health educators with skills and tools needed to lead difficult and productive conversations in a wide variety of public forums.

Designed and implemented a Collective Impact approach to State Health Improvement Planning; Nebraska State Health Department – Facilitated 9 state-wide Impact Teams in the process of "frameworking" community engagement, identifying key influencers of change, and creating implementation plans for their strategic priorities. The process allowed the creation of a common measurement tool and shared accountability to collect and report performance data and launched a shared vision for change in the state around specific priorities.

Over 20 years, provided facilitation of five 3-year strategic planning and implementation cycles; Sioux City Police Department – also trained over 70 Command Staff, sworn officers and civilian staff in effective group participation and facilitation skills to support their transition to a community policing philosophy.

Facilitated the design of a 2-year pilot project increase capacity at community/local/state levels to address the impact of racism on birth outcomes and infant health; The Partnership to Eliminate Disparities in Infant Mortality (PEDIM) – Worked with key staff of CityMatCH, National Healthy Start Association and the Association of Maternal Child Health Programs to design and implement partner engagement in the project (6 community teams in initial pilot). New collaboration and partnerships were established in every community team, as well as ongoing community projects and accomplishments. A 1yr post-conclusion evaluation revealed that participants confirmed that the ALC process and content provided to teams were innovative/leading edge for MCH practice.

Facilitated a "Thought Leaders' Summit" of key state-wide stakeholders inclusive of doctors, pharmacists, pharmaceutical companies, treatment providers, poison control; Iowa Medical Society and Iowa Pharmacy Association to developed a state-wide strategy and a legislative agenda to address the emerging opioid issue.

Facilitator training, coaching and mentoring; Institute of Cultural Affairs (ICA) – Trained more than 900 facilitators in leading in-depth conversations, consensus process, action and strategic planning, implementation, environmental scanning, event design and group creativity techniques. Served on Board of Directors for national Technology of Participation (ToP) Network and as Regional Registrar. ToP Mentor Trainer, Certified ToP Facilitator and active member of several internal ToP Network work teams.

Developed curriculum for several community-based leadership programs; BoardWalk, BoardLAUNCH, Leadership Siouxland. Served as faculty for Certificate in Fundraising Management – University of Nebraska at Omaha.

Provided facilitation of five 3-year strategic planning and implementation cycles over 20 years; Sioux City Police Department – trained over 70 Command Staff, sworn officers and civilian staff in group participation and facilitation skills to support a community policing philosophy.

MAPP (Mobilizing Action through Planning and Partnerships); National Association of County and City Health Officials (NACCHO). Provided strategic planning and technical assistance for the MAPP work team designated to guide ongoing development of the MAPP healthy community planning process. Contributed to the publication of the

MAPP User's Handbook, 3

rd

Edition.

Facilitated CHA (Community Health Assessment) and CHIP (Community Health Improvement Plan) processes for over 17 Local Health Departments in Nebraska, resulting in cross-sector community-based solutions to critical public health issues and policy development.

Facilitated statewide strategic planning for child welfare and juvenile justice reform; Nebraska Children's Commission – initiative brought together public and private, formal and informal efforts to help design effective prevention and intervention programs and services and build up supports for families so that families can stay out of the child welfare system.

Strategic planning for 18 community-based, private and education foundations to support community and organizational development initiatives.

Facilitated the launch of a tri-county data-driven indicator project to help communities make connections between issues and trends in different areas; Omaha Community Foundation – project brings together residents, donors, nonprofits, policy-makers and advocates to create a shared vision of community priorities, spark new conversations around these issues and create alignment of efforts to move the indicators forward.
Client List
Local, State and Federal Government

185th Air Guard

City of Cedar Rapids, Iowa

Douglas County (NE) Board of Commissioners

Douglas County Health Department

Foster Care Review Board

City of Fremont, NE

Great Plains Area Office – Indian Health Service

Iowa Department of Health and Human Services

Hawk-I Outreach

Iowa Department of Elder Affairs

Iowa Statewide Poison Control Center

ISU Extension

City of Mason City, Iowa

Midwest Counterdrug Training Center

NE Nebraska Cooperative Extension

Nebraska Children's Commission

Office of Health Disparities/Health Equity

Siouxland Interstate Metropolitan Planning Council (SIMPCO)

City of Sioux City, Iowa

Sioux City Police Department

Sioux Rivers RC & D

Sioux Rivers Regional Mental Health and Disabilities Services

South Central Economic Development District, Inc.

Tax Research Conference

City of Wayne, NE

Woodbury County Board of Supervisors

Woodbury County Extension

Justice System

Center for Children, Families and the Law

Juvenile Court Services – Drug Court

Justice for Our Neighbors

Nebraska Crime Commission

Operation Youth Success

Promise Partners

Saunders County Prevention Coalition

Education Related Institutions

Area 12 Education Association

Beyond the Bell

Bishop Heelan Catholic Schools

Briar Cliff University

Center for Preparedness Education

City of Des Moines, Iowa

Des Moines Higher Education Collaborative

Dubuque Community Schools

East High School – Sioux City

Educational Service Unit #1

Educational Service Unit #3

English as a Second Language

Heartland AEA 11

Iowa City Community Schools

Learning Community of Douglas and Sarpy Counties

Morningside College

Newton Community School District

Northern Nebraska AHEC

RROMRS

Safe Schools

Sioux City Community Schools

South Sioux City Community Schools

University of Nebraska

UNL College of Arts and Sciences

UNMC College of Public Health

UNMC Regenerative Medicine Program

Western Iowa Tech Community College

Professional Associations 

American Council on the Teaching of Foreign Languages (ACTFL)

American Academy of Pediatrics – IA

American Public Health Association

Association of Maternal & Child Health Programs

Association of Fundraising Professionals

Association of Philanthropic Counsel

Children and Families Coalition of Nebraska –

CAFCON

Coalition for Families and Children's Services

Community Coalitions of Idaho

Health Centers Association of Nebraska

IANEPCA/InConcertCare

ICA-Denver

Iowa Public Health Association

Midwestern Public Health Training Center

National Association of County and City Health Officials (NACCHO)

Nebraska Association of Local Health Departments (NALHD)

National Alliance of State and Territorial AIDS Directors (NASTAD)

Nebraska Alliance of Child Advocacy Centers

Nebraska Dental Association

Nebraska Medical Association

Nebraska Rural Health Association

Nonprofit Association of the Midlands

Norfolk Community Collaborative

North Central Iowa RPC

Public Health Association of Nebraska

SENECO

United Way Execs

Health & Medical Institutions & Affiliated Organizations

All Care Health Center

Behavioral Health Foundation

Blank Children's Hospital

Capstone Child Advocacy Center

Child Health Specialty Clinics

Children's Home Healthcare

CityMatCH

Columbus Community Hospital

Council on Sexual Assault and Domestic Violence

Creighton Center for Promoting Health and Health Equality

East Central District Health Department

Elkhorn Logan Valley PHD

Floyd Valley Hospital

Good Neighbor Community Health Center

Hancock County PHS

Healthy Mothers, Healthy Babies

Healthy Start

Hospice of Central Iowa

Iowa Academy of Nutrition and Dietetics

Iowa Cancer Consortium

Iowans Fit for Life

Jackson Recovery Centers

Live Well Omaha

Metropolitan Child Advocacy Coalition

North Central District Health Department

NE NEB Public Health

NE Nebraska Behavioral Health Network

Nebraska Families Collaborative

Nebraska Stroke Advisory Council

Nebraska Urban Indian Health Coalition

Northeast Nebraska Behavioral Health Network

Panhandle Mental Health

Panhandle Public Health District

Phoebe Putney Hospital Systems

Pottawattamie County Public Health

Prevent Child Abuse – NJ Chapter

Prevention Partnership

Public Health Solutions

Quitline Iowa

Hancock County Public Health Services

Region 4 Behavioral Health

Region 6 Behavioral Healthcare

Sandhills District Health Department

Siouxland Community Health Center

Siouxland District Health Department

Siouxland Mental Health Center

South Heartland DHD

Southwest NE PHD

St. Luke's Regional Medical Center

State Adolescent Health Resource Center

Thayer Co. Healthy Communities Coalition

Three Rivers Public Health Department

TriCo Health Network

Two Rivers Public Health Department

University of Nebraska Medical Center

West Central District Health Department

Non-Profit Agencies and Other Organizations

Abbot House

Ag for Kids

Alternatives for Simple Living

Alzheimer's Association

Boys and Girls Home and Family Services

Boys Club

Catholic Diocese of Sioux City, Iowa

Center for Rural Affairs

Children's Square

Columbus Area United Way

Connecting Young Nebraskans

Cosmopolitan International

Countryside Community Church

Crittenton Center

Downtown Partners

Ecumenical Institute

Faith, Hope and Charity

FCC Dundee

First Christian Church

Food Bank of Siouxland

GLBT Task Force

Goodwill

Ida Services, Inc.

Inclusive Communities

Keep Council Bluffs Beautiful

Kossuth County Economic Development Corp

Leadership Siouxland

Lutheran Family Services of Nebraska

Morningside Lutheran Church

Neighborhood Network

New Hope Church

New Visions

Omaha Home for Boys

Panhandle Partnership for HHS

Project Harmony

RARE Conservation

Ronald McDonald House Charities

Rural Crisis Coalition

Siouxland CARES

Siouxland Human Investment Partnership

Siouxland Senior Center

St. John's Lutheran

STEMM

Susan G. Koman – Siouxland

United Way of East Central Iowa

United Way of Jasper County

United Way of Olmsted County

United Way of Siouxland

United Way of Story County

United Way of the Midlands

Uta Halee Cooper Village

Voices for Children

Wayne Area Economic Development, Inc.

WESCO Industries

Corporate/For Profit Business

Ad Federation

Berenstein, Moore, Berenstein, Heffernan & Moeller, L.L.P.

CoCreative Labs

Dickinson and Clark CPAs, PC

Dickinson Investment Advisors

FEH Associates, Inc.

Great West Casualty Company

Home Instead, Inc.

Human Resources Associates

Intersections Consulting

Paul J. Strawhecker, Inc.

Perry Creek Communications

Prairie River Partners

RIITA

SilverStone Group

Strategies for the Future

Terra Industries, Inc.

Arts and Culture

Blank Park Zoo

Bemis Center for the Performing Arts

Dodge House

The KANEKO

Sioux City Public Museum

Sioux City Symphony Orchestra

Siouxland Master Chorale

Youth-focused

Cedar County Coalition for Youth

Child Well Being – Platte/Colfax Counties, NE

Children's Center for the Child and Community

Comprehensive Strategy for Positive Youth Development

Family Inc.

Heartland Family Service

Native American Child Care Center

Scott County Kids

Foundations

Columbus Area Community Foundation Fund

Council Bluffs Community Education Foundation

Foundation for a Healthy Kentucky

Fremont Area Community Foundation

Greater Des Moines Community Foundation

Iowa Area Development Group

Iowa Council of Foundations

Iowa West Foundation

Jackson Foundation

Nebraska Children and Families Foundation

Nebraska Community Foundation

Omaha Community Foundation

Omaha Schools Foundation

Papillion – La Vista Schools Foundation

Sherwood Foundation

Siouxland Community Foundation

St. Luke's Foundation

Wellmark Foundation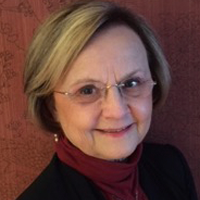 When you are trying to write your own essay, an essay helper is a must. An essay helper will probably make your life easier by guiding you. It gives custom writing you an overview of what your essay will be around and ask you to make corrections if needed.